Helpful Ideas to Minimise Your Pay Day Loan Worries
0
Payday loans have been the subject of much media criticism with reports of some consumers running up debts of thousands of pounds, huge interest charges, exorbitant fees and claims that the companies behind them were encouraging borrowers to 'roll over' payments from one month to another.
The Financial Conduct Authority introduced new regulations in January 2015 to crack down on some of the worst examples of irresponsible lending and borrowing. The new rules have capped interest charges and limited the number of rollovers allowed on each loan to three.
But, problems can still happen – particularly when a borrower is not realistic about the amount of debt he or she is taking on and cannot actually afford the interest repayments.
There are ways that you can reduce the worry when you take out a payday loan and here we look at the most useful strategies for minimising stress and anxiety: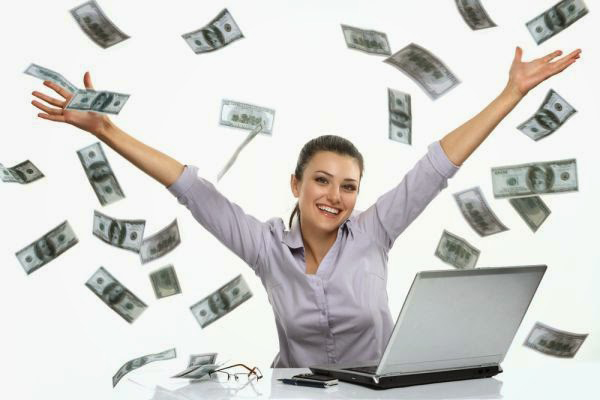 Don't take out more than one loan.
A fundamental tenet of responsible borrowing is that you should never take out loans for more than you can actually afford to repay. This is particularly true of payday loans where if you are unable to repay the first one that you take out, the last thing you should do is take out another one to pay it off. Because these are short-term loans that must usually be repaid after one month, they come with large APRs.
That doesn't mean that the amount of interest you are repaying is exorbitant because it may only be 25% of the original capital amount but when you start adding more loans to your outgoings, you could face a crunch after one, two or three months.
Don't use payday loans to pay off other debts
Your bank may be hassling you over your overdraft, you might have maxed out your credit cards or you could simply be struggling with repayments on a variety of personal loans and credit cards. If you are in this situation, taking on a payday loan to cover the repayments on other loans is absolutely the last thing that you should do.
The interest rates on your other debts are likely to be substantially lower than that offered on a payday loan which you will have to repay in a month or three at the most.
You may give yourself a temporary breathing space by using a payday loan to meet repayments on other debts but think about it: what are you going to do when the payday loan becomes due for repayment? How will you manage? How will you be able to cope with repaying the payday loan as well as maintaining your other debt repayments?
Payday loans are for the unexpected
The ready availability of credit can sometimes make it appear that consumers can buy luxuries and other items that, in reality, they cannot afford. Payday loans are no different. Because the sums available are relatively small (when compared with other forms of personal lending) and because the cash can be in your account within minutes of making an application, they can make it more tempting to treat yourself to items that you could ill afford otherwise.
But, if you don't actually have the money to splash out £300 on a new mobile phone now, what makes you think that you will be able to repay it in a month or two's time with the extra interest on top of the loan amount? Payday loans are best used for life's unexpected emergencies – when you're stuck between pay packets and will be able to repay the loan as soon as the next month's salary hits your bank account.
Don't be tempted to roll your loan over
Even thought the FCA has limited the number of times that a payday loan can be rolled over to three, this doesn't mean that you plan on rolling your loan over when you take it out. Payday loans are affordable when you have been able to budget for repaying it a month after it became due.
In some circumstances, rolling over can be unavoidable and affordable (if you know that you will be receiving a larger amount of money two or three months from now, for instance) but it is unwise to build this into your calculations when you take the loan out. When you are budgeting for a payday loan before you apply for it, it is wise to make sure that you'll be able to repay it in full with interest after one month to keep anxiety and worry to a minimum.
Be clear about your finances
Being able to set a household budget and then keep to it is the most basic building block for responsible financial management, keeping your borrowing under control and living a worry and stress-free lifestyle. Yet many people have no idea how much they spend on non-essential items each month, let alone being able to set and keep to a budget.
If you want to ensure that your payday loan experience is worry and stress-free, setting a budget before you take out the loan is essential. This means writing down your income as well as all of your outgoings – rent or mortgage repayments, loan charges, food, heating, electricity etc. – before you take the loan out. The budget will make it obvious (assuming that you stick to it) that you will be able to afford the payday loan repayment and ensure that your experience is as worry-free as possible.
Article provided by Solution Loans, a technology-led finance broker with a wide range of finance products and many years of experience in advising what their most suitable type of credit may be.