Paying down student loan debt the right way
0
Pursuing higher education and getting a degree can be one of the best career decisions of your life. But, as far as financial decision go, it's probably closer to the other end of the scale.
Education costs money, and you're graduate with a mountain of student debt to your name as well as your degree. This then presents you with a problem that will consume your life for many years; how will you pay off your student debt?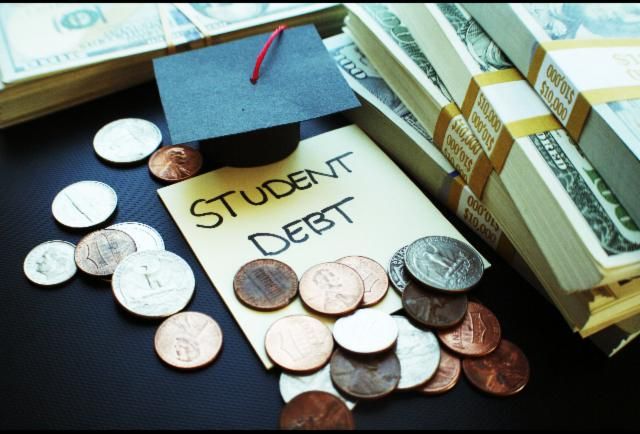 More specifically, how can you pay down student loan debt the right way, and be rid of it as quickly as can be without it damaging your personal finances? In this piece, you will learn exactly how to do this. If you want to spend the next twenty years of your life paying back your student debt, then leave this page right now. But, if you want to pay off your debt and have more financial freedom, here's what you need to do.
Formulate A Plan
The biggest mistake people make is they don't make a plan for their student debt. This is usually what results in people taking ten, fifteen, or twenty years to repay their debts. With a plan, you can take into account your income and outgoings, and figure out how long it will take to pay off your student loan debts.
Just by doing this you will approach paying down student loan debt in a more positive manner. It becomes something you're actively thinking about rather than something that's in the back of your mind slowly whittling away. Plus, a plan gives you something to aim for, you'll actually have a date in your calendar where you know you'll be free from debt. It's very motivating and helps you keep up with payments consistently.
Pay More Than The Minimum
When you earn enough to start paying back your student loan, you'll be given a minimum amount that you have to pay each month. Typically, this amount is quite small, which is meant to benefit you as it means not a lot of cash exits your account each month. The problem is, the minimum amount is usually so small it will take you over ten years to pay off your debt.
So, the easy solution is to pay more than the minimum amount required. You'll find this is so easy for you to do, even if you're adding a tiny amount, it all adds up in the end. The best thing to do is combine this idea with the first one. Take a look at your plan and see how long it takes to pay your debt with minimum payments only. Then, factor in your income and outgoings and work out how much you can afford to add to these payments each month. Once you've done this, you can re-calculate and be amazed at how much quicker you can pay the loan back.
If you're struggling to see how you can start paying more than the minimum, then this next point will help you.
Work On Your Budget
No matter what loan you're paying off, you need to set a budget. This budget will determine how much money you can spend each and every month. Calculate all of your essential outgoings – bills, loan repayments, food, etc. – and subtract them from your income. Then, allow yourself some recreational spending money, and see what you have left over. The leftover money is money you will save each month, and a lot can go towards adding to your minimum payments.
Now, you want to focus on trimming down your outgoings, and boosting that leftover savings amount. To do this, you should first tackle some of your bills. Mainly, look at your utilities and phone bills. Compare prices on each bill and see if you can save money by switching to different providers. Do this for gas & electricity, water, broadband, phone, TV, and mobile phone. You'll be shocked at how much you can save just by comparing prices.
Next, tackle something that punches holes in many people's budgets; food. We all need food, but it can be expensive if you're not careful. Always look out for discounted products and go on one shop per week, creating menus for the week, so you know what food to buy. You'll spend so much less, and save so much more.
Work on your budget, and you'll save a lot of money that can be added to your student loan payments and relieve your debt much quicker.
Use Bonuses From Work
It's common for many people to be given bonuses at work during times of prosperity. If the company is doing well, some extra money could come your way, normally at Christmas. Most people use their bonus to pay for trivial things or treat themselves. While this is nice, you could put your bonus to better use by using it to pay off some of your loan. It can take a decent chunk out of your loan, and mean you're debt-free faster.
Likewise, it's the norm for companies to give out raises as you stay with them. Again, use a portion, or all, of your raise to help pay back your debt faster. The best way to think of it is that you could manage to live comfortably on your old wage without a raise or without a bonus. So, you'll be fine if you use it to go towards your loan. Plus, the quicker you get rid of your loan, the quicker you will be debt-free, and all the money you earn will matter more to you.
If you follow this advice, you can pay down student loan debt the right way. Stop treating it passively, and start being proactive. Work on increasing your payments and reducing the time spend paying it back. You'll find that, in the long term, this is the best way to pay off your loan. The less time you spend in debt, the better. Start applying these tips and you can knock years off your payback time.