Why Have A Two Wheeler Insurance?
0
Most of the people in India have a fetish for a bike or a scooter. They pay a lot of attention to the accessories and other safety features of the two wheeler vehicle. However, a two wheeler is not limited to one's passion, but is also a popular mode of transport. It economically fits into the budget of the common man, has low maintenance charges and is fuel efficient. But to keep your passion intact and bike safe, a comprehensive two wheeler insurance is important. It not only protects you from third party liability but also from own damage. 'Prevention is better than cure'. Therefore, let your two wheeler insurance take care of you in case of any unforeseen eventualities. Read on to know more.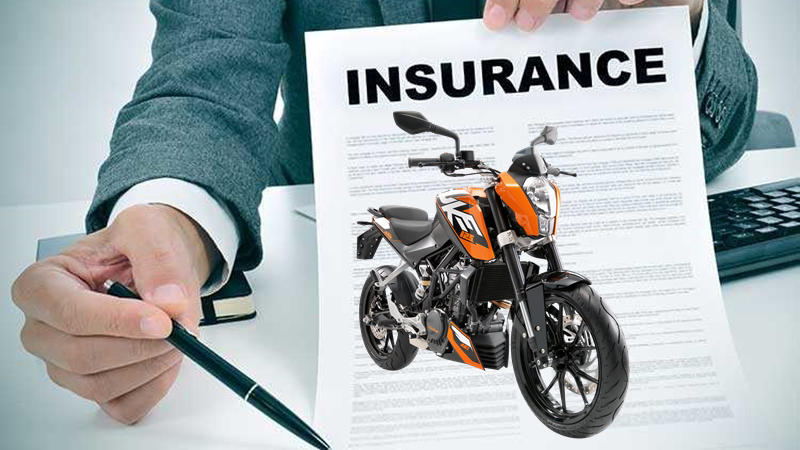 Let us first know the importance of a two wheeler insurance
Provides protection in a legal way
The comprehensive two wheeler insurance will keep you guarded against your own damages as well as the third party damages. Thus, it is important to opt for a comprehensive policy which will cover both a third party liability as well as own damage. However, if you are looking for an insurance just to exempt yourself from paying fines, a third party or a liability only policy will suffice your need.
You are covered from man-made and natural hazards
Guess what? The insurance company will pay for the loss/damage of your vehicle due to Natural calamities like…
Landslide, fire, explosion, earthquake, flood, typhoon, lightning etc.
Man-made calamities like…
Burglary, riot strike etc. is covered under a comprehensive two wheeler insurance
Access to discounts and perks
When you purchase a comprehensive two wheeler insurance online, you may get access to discounts and perks. A two wheeler insurance company may provide free services vouchers or other perks which will lure a customer even more and opt for a two wheeler insurance. However, the discounts are offered at the convenience of the two wheeler insurance company.
Gives you a sense of security
Having a two wheeler coverage by your side will always keep you protected and provide you with a sense of security. It will also save you from any fines levied for driving the vehicle without a proper insurance cover.
You are ought to get a personal accident cover up to Rs. 1 lakh. This favours when the policyholder suffers permanent disability or dies in an accidental death.
Where Do I Get the Best Two Wheeler Insurance At Lower Prices?
With internet advancement, everything is easily available online. Every single thing that was earlier only available in stores is now at your fingertips. Same is the case with buying two wheeler insurance online. You not only get to select coverage of your choice but also get great discounts. For choosing your two wheeler insurance online, one will be spoilt for choices, as you may come across a lot of reputed two wheeler insurance companies offering competitive prices. However, buying online insurance will allow you to zero in on one.
Ways to Reduce Two Wheeler Insurance Premium?
There are several ways one can find a two wheeler insurance at a low price.
Research about your two wheeler insurance online
Researching online will provide an upper hand in choosing the right insurance policy.  It will also give you a fair idea about the background of the company, type of policy coverage, benefits, features, etc.
This is the immediate next thing one can do after researching online. Comparing will give you a clear picture if all insurance companies are offering you the same benefits, price, features, discount etc. It will make choosing your two wheeler insurance even more convenient.
The two wheeler insurance company will provide you a discount for your previous claim free years under a comprehensive insurance policy. This discount comes as a reward on your own damage premium which in turn reduces your total premium amount. The two wheeler insurance company will offer a discount of maximum 50% on 5 years of unbroken claim free years.
Renew your policy on time
The insurer will always charge you the higher premium amount in case of lapsed policies. The clear shot reason for this would be that you lose on the NCB in case of expired policies.
Opt for additional covers only if needed
Yes, additional covers do enhance your policy coverage, but not all are essential to take up. Additional covers like a zero depreciation or an engine protector are a must. However, it is wise to think twice before opting for one.
Hence, opting for an online two wheeler insurance will help you find a suitable insurance policy at a lower cost.